We are currently looking for Associate Veterinarians to join our team!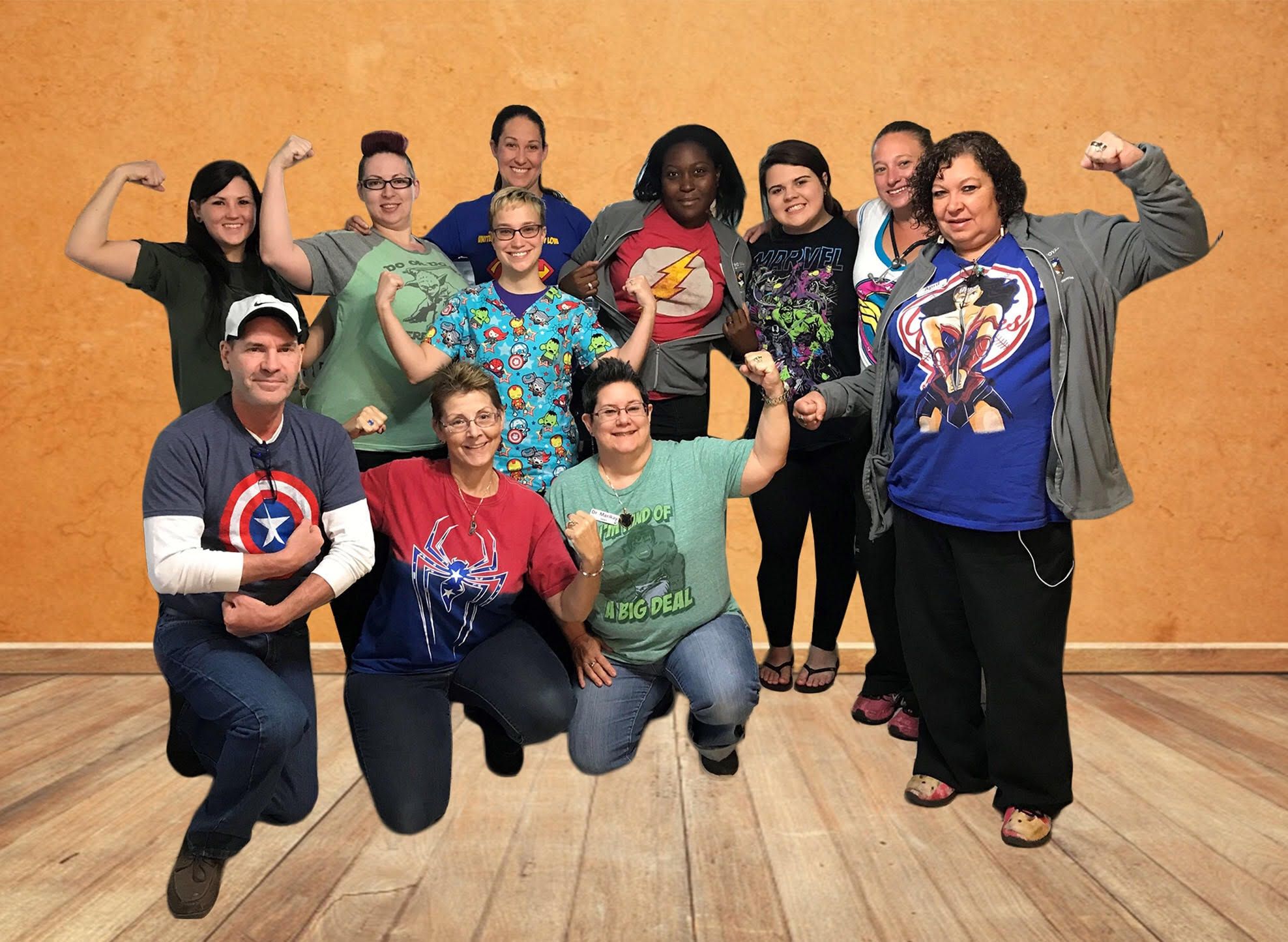 *SUPERHERO VETERINARIANS NEED ONLY APPLY*

* Some assembly required-capes not included *

Come hang out with a *FUN* hardworking family and have the *FREEDOM* to walk to the *BEACH* on your lunch hour, who gets to do that, you can? Discover a unique place where stunning views of rivers, marshes and moss-hung oaks and authentic Lowcountry cuisine and add a relaxing rhythm to your life. Voted best small town in the Southern Living magazine.

We are looking for two full time, creative, and upbeat veterinarians to join the best veterinary hospital in coastal South Carolina. If you're
interested in going to escape rooms, the movies, get an adult frozen beverage after work OK margaritas we love margaritas, bowling, make silly videos like the 12 Howladays for Christmas, mannequin challenge, and Despacito. Do you accept the challenge?

Our practice sees nearly all companion pets and our goal is *low stress* handling. We see cats, dogs, reptiles, pocket pets, avian and other
exotic's. We are the go-to practice in Beaufort County for wildlife (deer, otters, eagles etc. amazing I know right!) and animal shelter/control court
cases.

Our hospital is led by Dr. Mary Campbell with a master's degree in veterinary forensics. You know CSI for vets is way cool. Our team works
like The Avengers of veterinary medicine, there's the occasional Loki but it all works out in the end." FOR ASGARD!" If you hate mentor-ship and
progressive medicine than this practice isn't for you. Do you think you could fit our brand of crazy?…then you might be in the right place.

Port Royal Veterinary Hospital (PRVH), is on the Atlantic coast between Charleston and Savannah, currently building a huge state of the art
addition to facilitating a kick-ass surgery and imaging suite, make the lobby bigger for the 10,000 patient visits we see yearly, and a new treatment
the area to give your patients and staff lots of room to work.

Okay, here's the boring stuff - We're a small practice, but we offer the very best we can. We have a package that includes a base salary plus
pro-sal commission, ER compensation, vacation/sick/personal days, health insurance, 4 day work week, and uniform allowance. Licensing, CE and the occasional superhero pancake Monday! PRVH provides urgent/emergency care 24/7 so shared on call is a must, a service that has made us a
well-regarded, valued and popular part of our community as well as a veterinarian practice leader. As a permanent member of the team, you'll
have access to these benefits. Future potential for buy-in is great.

Check us out on Facebook! We'll provide references upon request!
Interested applicants, please fill out the form below. You may also email Shelia at shelia@prvhsc.com​​​​​​​ or call us at 843-418-0100 ​​​​​​​