ER in Port Royal, SC
Emergencies are by and large unpredictable occurrences – something which can make them all the more frightening. Medical emergencies are amongst the scariest things that can happen, and unfortunately, they don't affect humans. Our animals are just as likely to suffer from an injury or suddenly become seriously sick as we are. However, since they are unable to tell us what is wrong with them it is down to us as their owners to identify that there is a situation at hand that requires immediate, emergency professional intervention.
When you feel panicked about an emergency scenario, it can cloud your judgment. If you don't know who to contact or what to do, you could end up putting your pet at further risk. However, by having a qualified and experienced emergency vet in mind that you can contact around the clock, if a serious problem arises, you can be certain that your creature will get the very best standard of care.
Our dedicated emergency team are on call 24/7, meaning that your pet can get the urgent care that they need when they need it the most.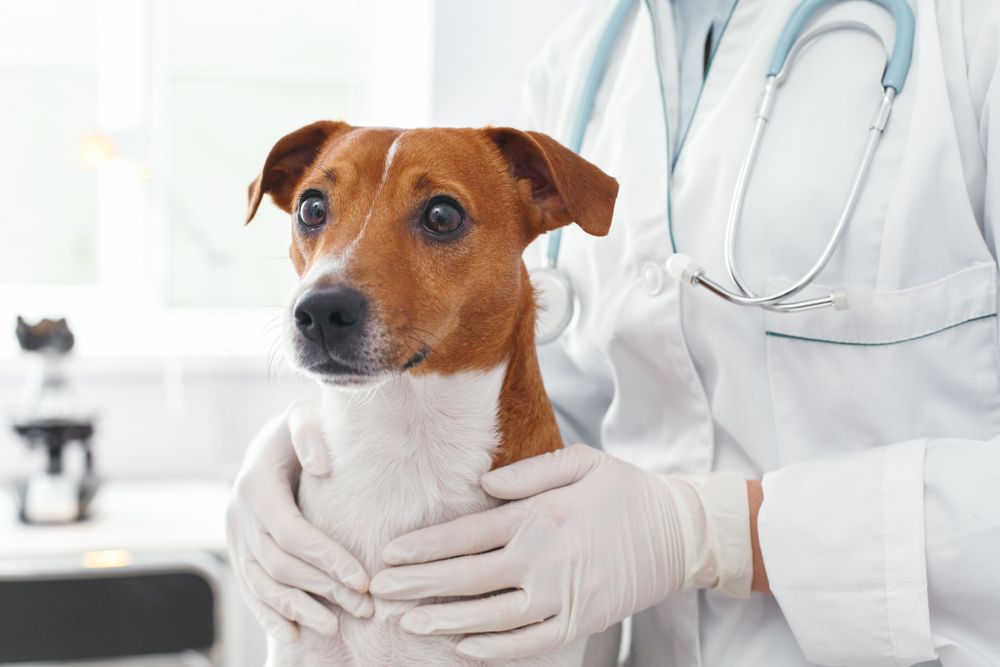 Common pet emergencies that require a visit to your veterinary ER
It isn't always immediately obvious when a problem with your pet requires a visit to a veterinary ER. However, some types of emergency are more common than others. If your pet experiences any of the following it is important to contact our on-call veterinary team immediately:
- Severe bleeding, or bleeding that doesn't stop within 5 minutes
- Bleeding from the nose, mouth or rectum, coughing up blood or noticing blood in your pet's urine
- Difficulty breathing, choking and gagging
- Eye injuries
- Seizures or staggering
- Inability to pass urine or feces, or obvious pain when doing so
- Suspected fractured bones
- Signs of heatstroke or dehydration
- If you suspect that your pet may have eaten or been exposed to something toxic
- Severe vomiting or diarrhea (more than two episodes in 24 hours)
- Refusal to drink for more than 24 hours
- Unconsciousness
When you contact our emergency veterinary team, we will undertake a telephone triage. This is where we will ask you a serious of questions to determine the likely cause of your pet's emergency and whether they need to be seen urgently by our veterinary team. If so, this will be arranged immediately. If not, you will be advised to book a routine appointment to discuss the health and wellbeing of your pet.
In the meantime, we might also advise that you administer some form of basic first aid or urgent care until we can see your pet. This will be explained to you over the phone but will help to ensure that your pet has the best possible outcome from their emergency situation.


Your pet's first aid kit
It is always very beneficial to have a veterinary first aid kit both in your home and vehicle. You never know quite when you might need it, both to deal with minor injuries that don't require emergency care and for more serious issues that may need you to administer some basic first aid until you can get your pet to your veterinary ER. Fortunately, most of the things that should be included in a pet first aid kit are the same as that which you would find in a human version. These include:
- Bandages
- Dressings
- Antiseptic wipes/spray
- Cotton pads
- Scissors
- Saline wash
- Tweezers
- Thermometer
- A bottle of water
- Disposable gloves
Be sure to check it regularly and replace any items which you may have used. Having the right equipment in place can make a big difference when it comes to the urgent care you provide your pet.
If you would like more information about our veterinary ER services, please get in touch with our team today by contacting our offices in Port Royal, SC.